Blog
Dyslexia Awareness Week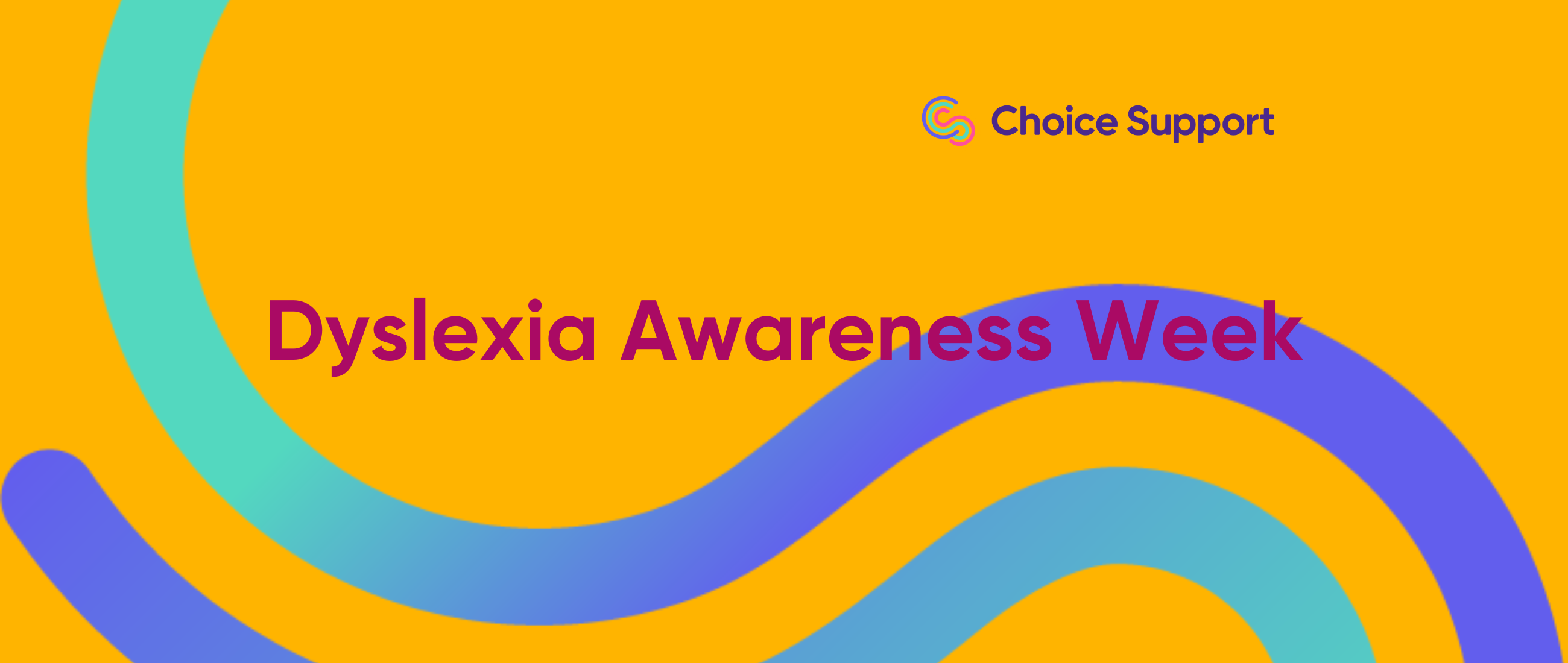 Did you know these interesting facts about dyslexia?
"Dyslexia is something that affects so many people and yet still causes so much anxiety. I know this from personal experience as if affects people in my family. Before they knew what it was it was both frustrating and stressful – worrying about finishing work on time or having to read something out loud. Once they spoke about it and got some additional support things changed and became easier and enjoyable. We all need additional support with something from time to time." – Sarah Maguire, Chief Executive.
There is more to dyslexia than how you read and write, having dyslexia means you may think completely differently to most people. It doesn't mean that can't have a worthwhile career. #DyslexiaAwarenessWeek, we are sharing some of the lesser known and less spoken about facts about it:
Most people with dyslexia have the ability to think in 3D, this means they can form entire three-dimensional models in their heads to work from, some can even see these models in front of them.
Having dyslexia means your thoughts consist of both image and audio, where most people have one or the other, it's like watching a movie in your mind. This could make the film and TV industry an ideal job role.
Dyslexia is a spectrum disorder, meaning that it puts a person on the neurodiversity spectrum, like being autistic, or having ADHD, or Downs syndrome.
Having dyslexia can affect a person's co-ordination.
Approximately 30% of people in the graphic design industry are dyslexic.
People with dyslexia are often highly intelligent, it can be difficult as they may not be able to express this in a way that conforms to the education system, but this is often because they are creative and think outside of the box.
Dyslexia effects people their entire lives, not just as children or at school.
Studies show most people with dyslexia find script fonts (digital fonts designed to look like the written word) easiest to read. Fonts like Comic Sans and Verdana are most popular.
People with dyslexia often have difficulty with organisation, and may struggle to hit deadlines. However, every person is different, and it is worth checking with the individual how they work best.
Dyslexic people often don't learn how words are spelt, but rather they remember what a word looks like.
People with dyslexia can often be very good at typing, despite not being good at writing. This is because the part of the brain that controls typing is completely different from the part that controls writing. So, even if a dyslexic person is unable to express themselves on paper, they may be able to type their thoughts very effectively.
All these things could create anxiety for a dyslexic person, but with the right reasonable adjustments, it doesn't have to. Choice Support is willing and able to work with dyslexic employees in a way that is effective for them.